Solar panels on a motoryacht?
Solar panels on a Motoryacht?
Most of us have seen sailboats with solar panels in a variety of places, trying to keep up with their power consumption. Some of them travel long distances and would like to save fuel, so they install solar panels to limit the use of a generator or engine to generate power. Others just don't want to listen to a generator for hours every day.
But for a powerboat you really don't need solar panels, do you? The technology has come far, and panels today are extremely effective if paired up with some lithium batteries and the right equipment to control the charge. 
Old acid batteries are not able to handle several hundred watts of panels pumping out electricity. They can simply not receive the high input, hence why you need lithium batteries to gain the full effect of a solar setup. Even a couple of small solar panels on the coach roof will keep your batteries topped off in case your shore power not working, or if you want to enjoy a day anchored up with no background noise.
 And if you have a more powerful setup with a couple of lithium batteries and 400-800 watts of panels, you should be able to spend a weekend or a week moored up in a nice lagoon with hardly any reason to start your generator or engines.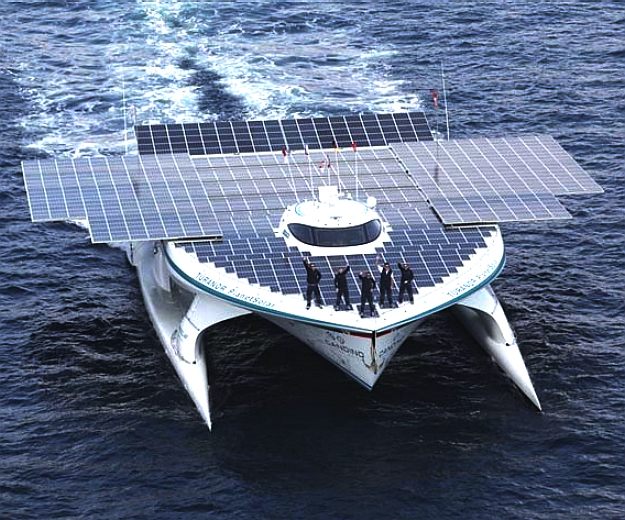 Turanor PlanetSolar, circumnavigating on solar power.
Why Choose AustinEllingsen.com?
Get the best price and terms possible
Avoid dead ends and endless phone calls
Only deal with 1 person from start to finish
Have all alternatives available from 1 source