Selling your collateral
At the time of the recession in 2007, I was working with 34 yacht dealers to develop their sales teams, and I saw first handed how collateral property was treated. Panic and lack of preparations made banks and dealers take actions leading to further losses, in addition to inflicting even more damage to the yacht sales market.
I have worked with several lenders over the years, and here is what I often see. Lenders, in general, do not sell yachts or boats, so naturally, they don't have much "inside" knowledge of the yacht sales market.
A general market price is easy to provide for a loan approval, and a surveyor can evaluate a vessel's condition to confirm the condition and value. That is normally how involved lenders will be in a transaction.
Most brokers can sell any boat during "good times". Not always for the highest price, or as quickly as possible – but when the economy is strong, there is always a way to get the job done. But when the economy is weak, selling boats and yachts is one of the toughest sales jobs out there, and only the absolute best brokers will be able to give you the service you need.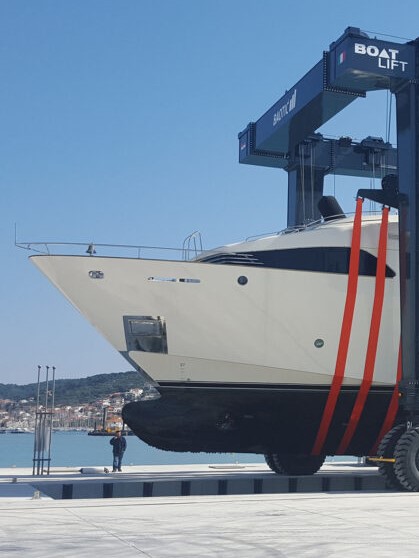 Selling a bank-owned vessel, in general, adds several challenges for most brokers.
Here are some reasons why:
The vessel usually shows clear signs of neglect and/or lack of preventative maintenance.
The vessel is not often easily available for a sea trial due to the cost of such, because the vessel is stored on land, or other reasons.
Cleaning services are canceled to cut costs, and the first impression for clients is often worse than it has to be.
There is no helpful vessel history available since the broker never talked to the seller, only to the bank.
I work with brokers from different companies across the United States and in Europe. Most of the skilled brokers I know have a favorite type of boat/yacht they prefer to sell. And many of them have built an impressive book of business due to their hard work and because they specialize in what they love to work with.
Giving the right yacht broker the right listing, with the right oversight, is crucial for the outcome in most cases – and especially when the economy is struggling. Looking at the brokers recent sales records, company marketing strategy, and current competition, and other other important factors is also a part of it.
I am offering my services to help your bank/financial institution avoid or reduce your financial losses by arranging cooperation with the right broker/company for your specific vessel. I will handle the communication with the broker and relay information to you with recommendations, supervise the brokers marketing methods and effort, monitor the market during the listing period to look for opportunities or competing listings – and follow up on each deal until the transaction is complete, always with your best interest in mind.
A broker's loyalty is always split 3 ways. Between the company they work for – the buyer – and the seller.
I only work for one client – your bank.