New 100′ Powercat from Sunreef Yachts
Another new model added to their lineup!
When Sunreef Yachts launched their new line in 2018, they had barely completed the drawings and renderings of a sixty and an eighty foot sailing catamaran. But not long after the initial models were released, journalists from every yachting magazine wrote intriguing editorials about the new design. Sunreef Yachts then revealed the plans and renderings of an 80′ power catamaran. I sold hull number one to a nice couple from the US in cooperation with their sales team in Poland. The buyers took delivery of the vessel in February 2020.
Not long after the first couple of 80′ power cats were sold, Tennis superstar Rafael Nadal ordered one too.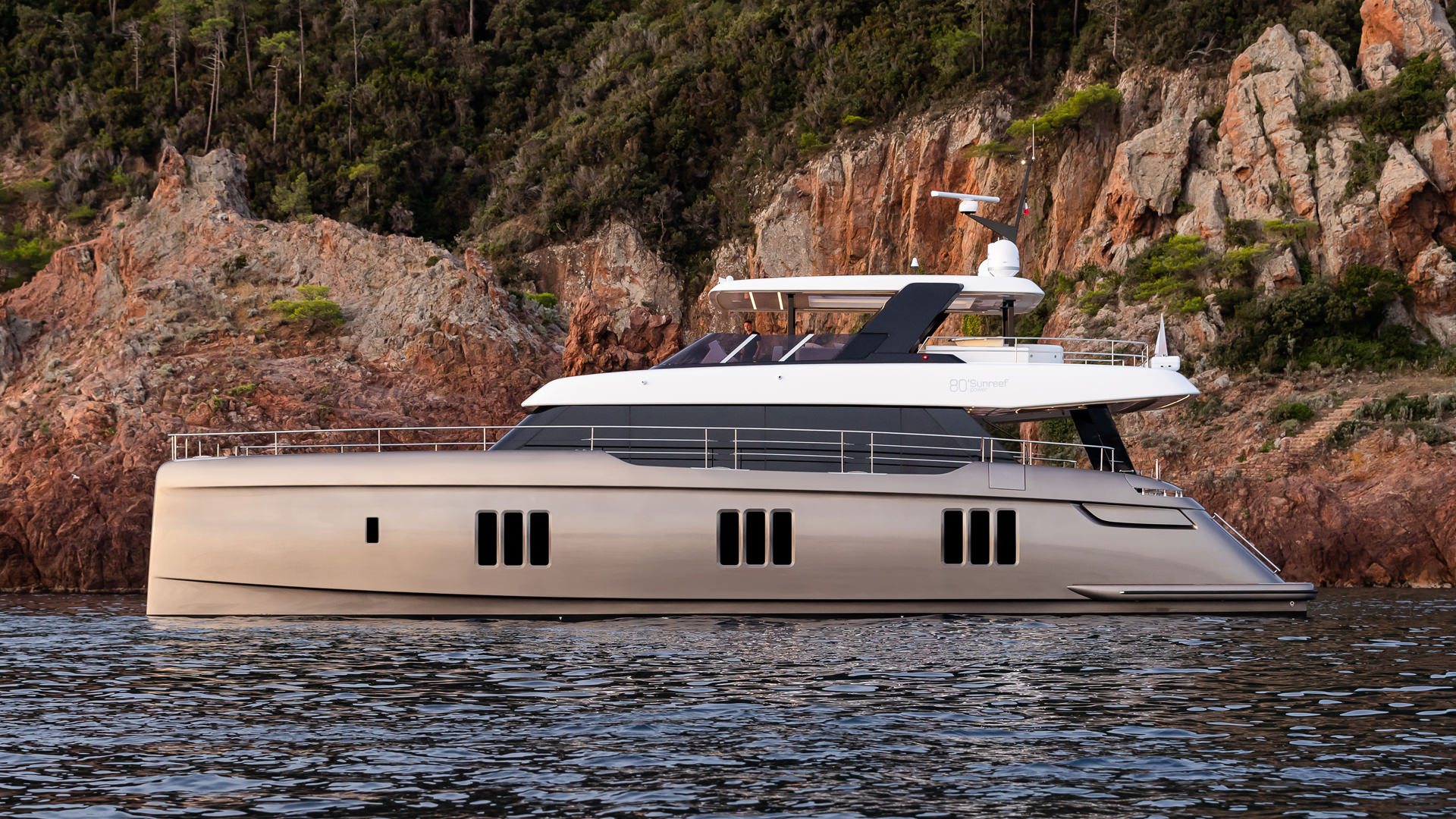 Sunreef 80 power – photographed in France, 2019
Their new 100′ design is based on the current lineup, and will have the same design and luxury feel. But with 20 additional feet compared to the 80′, there will be more and better accommodation, increased storage, and more space to entertain. All the things that Sunreef are known to do well!
Sunreef Yachts have experienced a dramtic increase in sales in the last couple of years. Their new designs and good marketing have helped a lot, and Sunreef also has a reputation for delivering high quality yachts. To help with increased demand, they have built a completely new and larger shipyard in Gdansk, Poland. 
Last year, the shipyard also revealed plans for a 110′ model, with a completely different and very daring design. There are very few potential buyers for catamarans above 100′, but according to Sunreef Yachts', there are people showing interest for this one as well. I have worked with Sunreef Yachts on a few deals, and I am happy to do it again.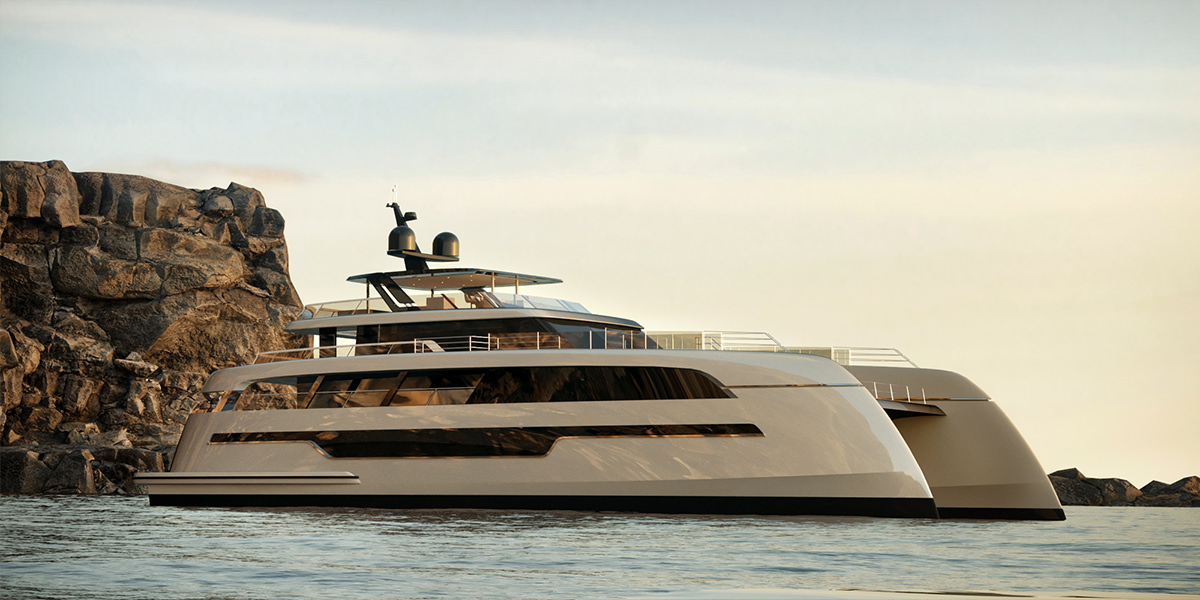 Sunreef 110′ Power Catamaran (rendering).
Why Choose AustinEllingsen.com?
Get the best price and terms possible
Avoid dead ends and endless phone calls
Only deal with 1 person from start to finish
Have all alternatives available from 1 source